The next play for sports is customer acquisition security
CHEQ is the global leader in customer acquisition security. Founded by leaders in cybersecurity, CHEQ drives revenue efficiency by eliminating bots and fake users from customer acquisition channels.
COVID-19 presented a light speed transformation of content in sports. The dampening down of live events pushed advertisers to become more comfortable with programming on social platforms and use fan-driven content. This period saw new subscription businesses flourish on platforms such as Twitter and Facebook. In short, we saw many brands use new content automation and amplification to broaden their customer acquisition strategy.
What is customer acquisition exactly in sports? Put simply, customer acquisition refers to gaining new consumers by persuading them to purchase a company's products or services. For sports brands and retailers, this includes bringing supporters to games, selling merchandise online or providing subscriptions to content and channels. However, with this spend on new channels comes the challenge of ensuring that the fans are real. As we will explain, bots and bad actors are thriving in a coordinated effort to hurt customer acquisition strategies and manipulate such campaigns.
In particular, customer acquisition is done via digital spending, through paid search and paid social digital campaigns. This amounts to $144B in spend each year. Digital demand generation experts use these channels to bring new engaged fans or audiences into their funnel online. This became even more vital as matchday revenues dried up during COVID-19.
However, sports brands and retailers face a number of sophisticated attacks from bots clicking on these online ads. Bot and invalid clicks make up around 10 percent of all clicks on customer acquisition campaigns. Not only do these bots click their creative, instantly wasting ad dollars, they also skew vital data relied upon by businesses.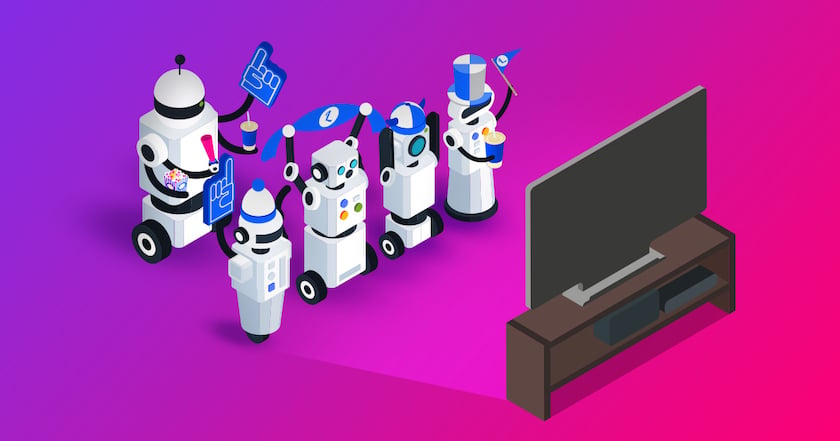 Rising spend on paid search and paid social in sports
In fact, sophisticated cyber-attacks on digital customer acquisition have increased as digital spending soared. Cybercriminals follow the money and new trends of spending. PwC found that the key drivers of digital growth for sport in 2021 will be social (18.3 percent) and search (11 percent ).
Here are a few ways that we discover cybercriminals invading customer acquisition campaigns in the sports industry.
PPC spend attack
For sports companies, Pay Per Click (PPC) ads are a very effective way to appear on page one of web searches. For instance, Spyfu estimates that even Nike, whose sporting brand recognition is off the charts, still pays $320,000 on PPC search each month. Though for any PPC campaign click fraud is a recurring problem. This is the act of clicking on an online advertisement, usually with malicious intent. This can be done via bot clicks and click farms, and depletes advertisers' budgets in an attempt to remove the ad from the search engine results or to divert the ad spend to a third party or fraudster.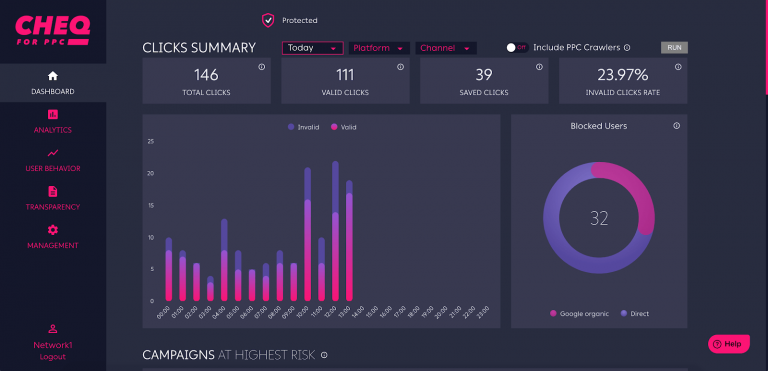 Competitor clicks
It is not only bots and foreign-bad actors. The ongoing case of Las-Vegas based online golf equipment retailer Motogolf.com, in the US District court of Nevada shows "competitor click fraud" among sports stores. The sports retailer sued a competitor, alleging they violated federal and state law by repeatedly clicking on Motogolf's pay-per-click online Google ads. According to the court complaint, once viewers click the set number of ads in a given day, the ads become "exhausted" and are no longer visible for potential customers. Beyond the immediate cost of the problem, Motogolf also claims it is losing "valuable demographic data about prospective customers".
Paid social platforms
The lack of match-day revenue forced clubs to better understand the commercial value of paid social platforms increasingly used in sports to build subscription businesses. For instance, sponsored content for Twitter with ad bumpers, or 'presented by' live streams and clips became popular choices among sports marketers. Twitter has been fighting bots as far back as 2018 when it identified more than 9.9M suspicious accounts. Twitter also publishes regular transparency reports showing its enforcement actions.
Invalid clicks on Twitter can come from "data center traffic". This is consistent with fake and automated bot account activity. The digital advertising industry regulator, the MRC, notes that known data center traffic is "determined to be a consistent source of non-human traffic; not including routing artifacts of legitimate users or virtual machine legitimate browsing." Sophisticated fraud also involves user agent spoofing. This involves a mismatch between declared user agents, such as a web browser, and the actual user agent being used to interact with online content.
In-game advertising
Sports brands are approaching in-game advertising at greater scale. When CHEQ launched the world's first ad verification solution for gaming with Anzu, we brought our cybersecurity credentials to protect ad spend in a revolutionary way, protecting some of the largest sports brands in the world from invalid views of ads.
Customer acquisition security challenges increasing
These sophisticated attacks are only continuing to rise, as such content channels become ever more vital to the future of sports. International advertising giant, Dentsu, found that more will be spent on digital customer acquisition in sports. While event ticket revenue within the sports category fell 55 percent, more than 50 percent of senior sports industry professionals predict growth in sports media across digital channels.
These sources of customer acquisition have emerged as a common strategy in the post-COVID era. However, ensuring this spend is secured against bad actors is vital to achieve the long-term success of this play.