Sports sponsorship or TV advertising? Why complementing both is the best marketing strategy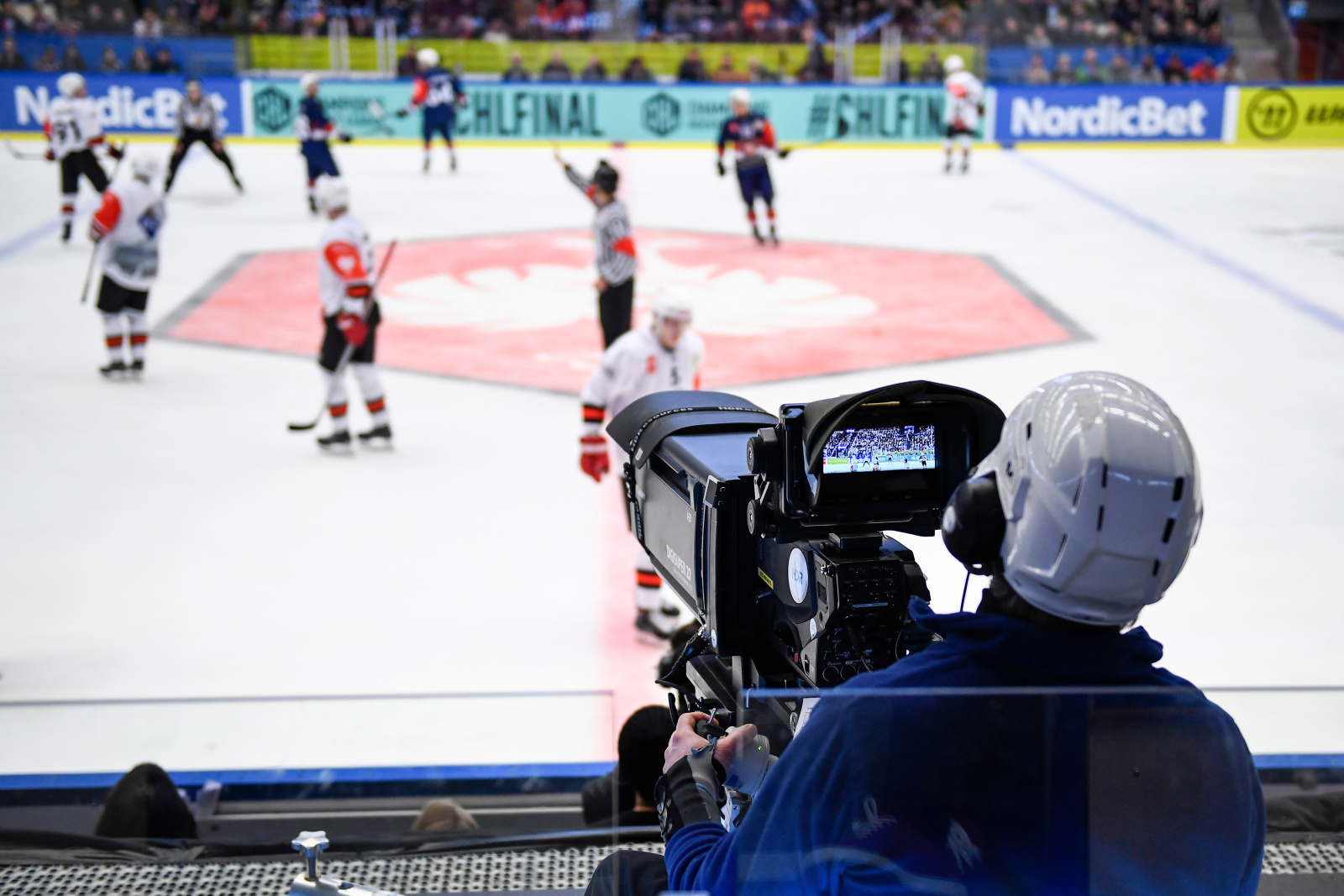 Sports sponsorship and advertising are not comparable. Some would say they are direct competitors, battling for attention and brands' marketing investment. But when brands consider their marketing strategy, sports sponsorship is often ignored, with traditional advertising taking a driving seat. In fact, it remains incredibly undervalued, offering more options and flexibility on top of its television counterpart. So what should the mix be in this marketing complement?
TABLE OF CONTENTS
The difference between sponsorship and advertising
Sponsorship and advertising are both ways for companies to promote their products or services to a target audience.
Sponsorship involves a company providing financial or other support to rights holders. In return they gain access to certain promotional opportunities.
Advertising involves the use of paid media to communicate a message to a target audience. Both sponsorship and advertising can be effective marketing tools, but they have some key differences.
The options for brands in advertising
There are quantitative and also qualitative benefits in both sponsorship and advertising. It all depends on the respective brand's needs. In an ideal world, both sports sponsorship and TV advertising can be utilised at both the top and middle of the sales funnel, outlined below.
Utilising broadcast only can leave brands with fewer options and ways to reach its audience. In sport, pure advertising options tend to be:
TV commercials: One of the most common forms of broadcast advertising. Brands can air commercials during specific sports events.
Online video: Brands can advertise through online video platforms such as YouTube or through online video ads on websites and social media.
Both options are good, but sometimes offer an opportunity for potential customers to disengage with the medium. Think about what happens when a match reaches halftime. Those watching at home sometimes go on their phone, get a drink or chat with friends about the action. In sport there is arguably only one event that can engage an audience during the ad break: the Super Bowl. And with a 30 second spot during the 2021 event costing $5.5m USD it is far from accessible.
That doesn't mean TV advertising doesn't work, it just needs more support through a variety of tactics. Which is where sports sponsorship comes in.
The options for brands in sport sponsorship
There are many ways for brands to measure the ROI of sport sponsorship. But the best is the opportunity to create exclusivity. Any brand – including competitors – can buy advertising, but only one has direct access to rights.
Taking the Super Bowl example, in 2022 Hubspot outlined the three most popular ads from that year: Toyota, Budweiser and Verizon. Whilst every individual has their own opinion, it's fair to say this analysis likely reflects what those watching remember most. Those advertisement breaks have become a competition in their own right. They are battling for eyeballs during the least engaging part of the sport (i.e. the breaks) and competing with other commercials. And that's during one of the world's most popular events.
On the flip side, only a certain number of brands can associate themselves with one property. For example, The International Ice Hockey Federation (IIHF) has 10 partners. SKODA, a sponsor of the World Championships for over 30 years, is the only car brand associated with international ice hockey outside the Olympics. It is also a sponsor for the Champions Hockey League (CHL). In many ways, it "owns" that gap in ice hockey and enjoys exposure during the most engaging parts of a broadcast. In short, there is less clutter and fewer chances to be overshadowed by a competitor. If a brand is looking for exposure through sport, TV advertising should be one part of the toolkit, as it is with SKODA.
Comparison of sports sponsorship's value against advertising doesn't end in exposure. It can also provide the tools that add to the awareness, familiarity and consideration produced through increased visibility. A holistic approach, including on-site and digital activation, can engage a fanbase through their passion.
Furthermore, there is the ability to tap into the consumer equity a sport has built up in fans over time. This equity means that if a sport associates itself with a brand, fans will be more likely to follow suit.
Providing many touchpoints to a brand's target audience is where awareness, familiarity and consideration transforms into buying and even loyalty.
Comparing the ROI of sports sponsorship and advertising
There are several ways to measure a brand's success in sports sponsorship, but when comparing to advertising – used to raise awareness through broad exposure – media value is the best indicator.
For TV advertising it is simple – how many people tuned in when your commercial went out?
When it comes to measuring the value of sports sponsorship, a weighted media equivalency is often used. This includes factors such as the brand exposure duration, the audience of the respective coverage, TV advertising costs on the same channels during the same time slots, as well as the qualitative weighting criteria to account for the differences between sponsorship exposure and classic TV spots (no sound, no full-screen visibility, etc.).
Some consider this method as unreliable, despite the fact that technology has now improved the way it is calculated. Image detection and the inclusion of improved data sets means weighted media equivalency is still relevant. This precise method of judging the true value of sponsorship can be compared to advertising.
Research has continually indicated that the average for sport sponsorship is a 3 to 1 when comparing media value and spend. But that takes into account all levels, including top-tier events such as the Olympic Games or the FIFA World Cup. There are hundreds of events that reach more targeted audiences where brands can enjoy a media value-to-spend ratio of more than 100 to 1. And that's taking only the media value into account, omitting the other benefits of sports sponsorship.
Taking all this into consideration, when it comes to marketing strategy, sports sponsorship can be more cost-effective than TV advertising. It allows companies to reach a specific audience, create an emotional connection with consumers, be more cost-effective, and provide more opportunities for brand activation and experiential marketing.
Of course, it is important to consider the specific goals and objectives of a marketing campaign before deciding which strategy is best. As they say, variety is the spice of life so ensuring you have the best mix of TV advertising and sports sponsorship activation can give your brand the heat it needs to reach your audience.