Berlin, Boston, Tokyo: Mother and daughter following the Six Star World Marathon Majors journey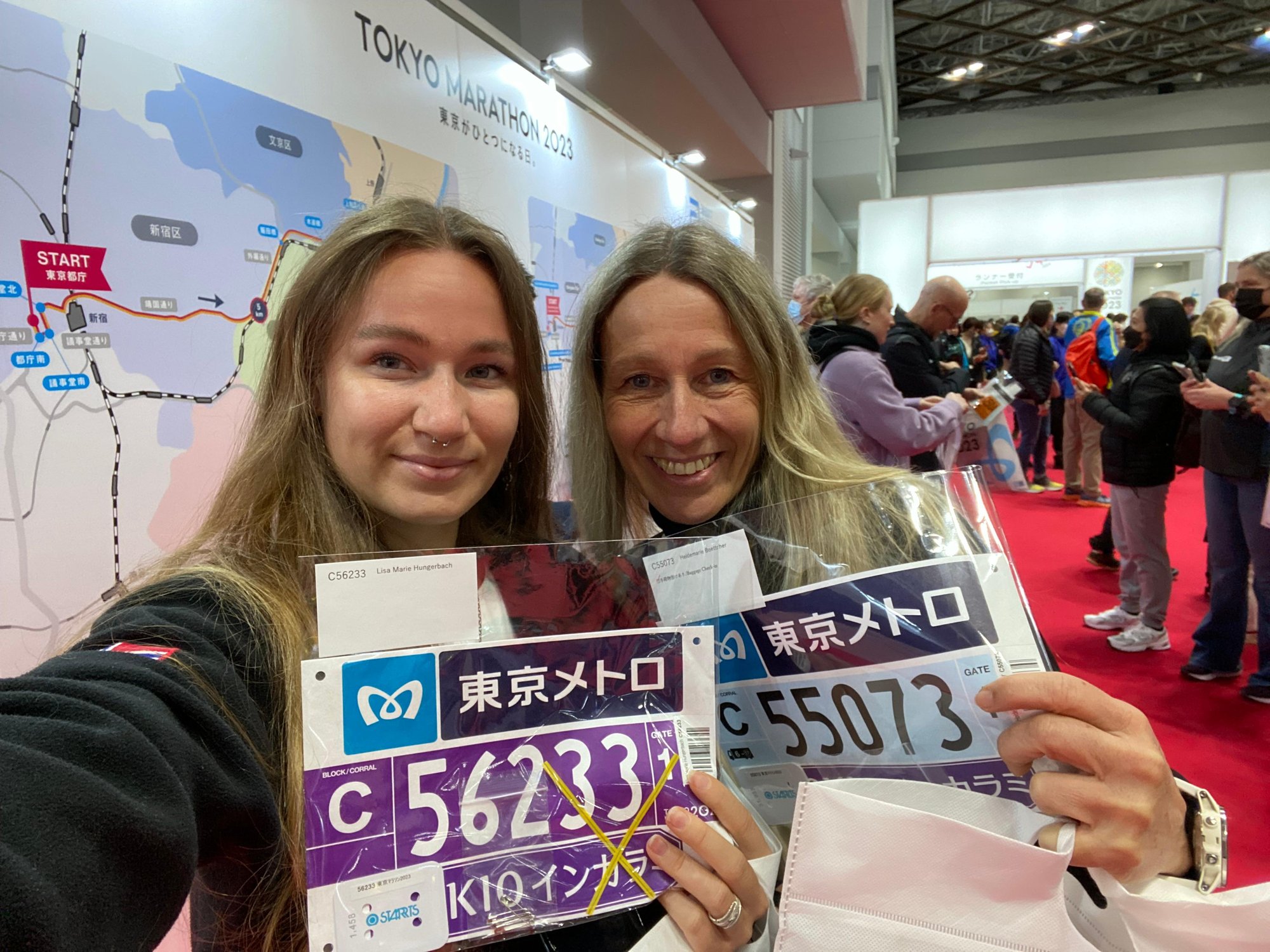 Heidi Böttcher (right) is a sales manager for Infront's Active Lifestyle brand B2Run, and a passionate runner herself. Together with her daughter Lisa she is on a Six Star World Marathon Majors (WMM) journey that started in Berlin in 2019.
Heidi Böttcher began running at the age of 14. Running has been a very important part of her life ever since: "I've been studying and working abroad for many years, and I realised that running is a great means to explore new places," she says. By 1998 she had completed the New York, Hong Kong, Gold Coast (Australia) and several other marathons.
As a sales manager for B2Run, Heidi shares her love of running in her job. But it is also a passion she takes home with her. Just like herself, her daughter Lisa started running when she was 14. Since then, mother and daughter are on a "Six Star" journey.
What is the Six Star journey?
Anyone who runs one of the six Abbott World Marathon Majors (AWMM) is on a Six Star journey. The six Major Marathons are: Berlin, Tokyo, London, Chicago, Boston, New York. Those who have finished all six Major Marathons are awarded with the Six Star Finisher medal.
Heidi: "So far, Lisa and I have finished four Six Star World Marathon Majors together - Berlin in 2019, Boston in 2022, Chicago in 2022, and Tokyo in March 2023." With a time of 3:22 h, Heidi has even qualified for the AWMM Wanda Age Group World Championships.
"Running for me is not just a sport, but a way of life," Heidi explains. "Running – particularly in nature – keeps me healthy and fit, not only physically, but even more important: mentally."
Lisa got hooked by the dazzling marathon atmosphere when she accompanied her mother to the runs in Boston and Cape Town:
"Every marathon is different: in Boston, you enter the city from the west, Chicago is a circuit, Berlin celebrates the start."
Discovering new places in running shoes, feeling the incredible atmosphere, and sharing these moments with family and friends, brings mother and daughter even closer together. On 5 November, Heidi and Lisa will go for their next Star at the New York City Marathon.
---
At Infront, we are passionate about sports. We are keen to share this passion with others and motivate and inspire people to have an active, healthy lifestyle. Our employees take pride of what they do and care about their work in sports.
---
More about the Abbott World Marathon Majors
Sanlam Cape Town Marathon and Blackmores Sydney Marathon have both been announced as Abbott WMM candidates. To become a Major, both marathons will be required to meet strict criteria over a three-year period. Infront has invested in both events, marketing sponsorship and media rights while also providing support through their Abbott WMM evaluation phase. Read more here.