Cycling Unlimited enters strategic partnership with Flanders Classics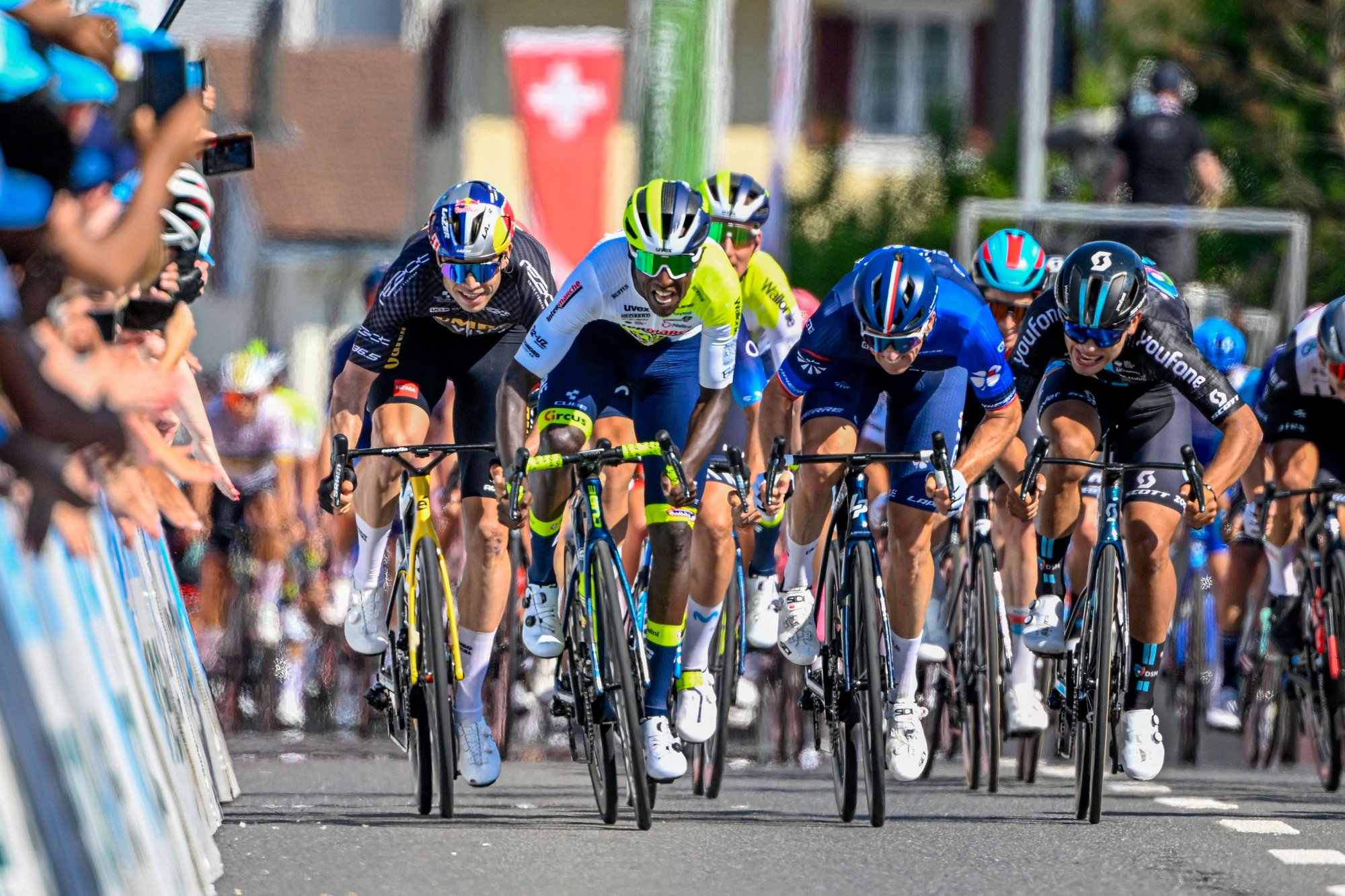 Flanders Classics named minority shareholder in Cycling Unlimited alongside Infront, Swiss Cycling, Vogel Investment and ProTouchGlobal
Grenchen, Switzerland - Cycling Unlimited, the organiser of the most prestigious national cycling events for professionals and amateurs in Switzerland including the Tour de Suisse, Tour de Suisse Women and Alpenbrevet has entered a strategic partnership with Flanders Classics, the leading cycling event organiser in Belgium. It will join current shareholders Infront, Swiss Cycling, Vogel Investment and ProTouchGlobal as minority equity shareholder.
The collaboration links leading organisers from two key cycling nations with several key races, including the UCI World Tour Events such as the Tour of Flanders and the Tour de Suisse. The collaboration will include the exchange of knowledge and experience across all dimensions including event operations, event marketing and promotion, sponsorship, mass participation events and more.
Hans-Peter Zurbruegg, Chairman of Cycling Unlimited/ Senior Vice President Active Lifestyle at Infront: "This new partnership embodies a vision of continuous growth. Cycling Unlimited's aim is to propel the cycling community forward in our key markets, embarking on a journey that celebrates the unity of our shared goals. This is more than just a partnership, it's a testament to the power of collaboration in driving transformative change."
Patrick Hunger, Co-President Swiss Cycling: "This strategic partnership embraces the continuous structural changes in the cycling event eco-system and builds a powerful, international and future bridge between different cycling events settings."
Cycling Unlimited's Co-Managing Directors Olivier Senn and Joko Vogel will continue to lead the organisation. Joko Vogel/ Olivier Senn: "This new partnership will combine the vast experience and Know How from both organisations. All parties will be able to profit and create new opportunities on strategic and operational level. We are very much looking forward to the cooperation."
Tomas Van den Spiegel, CEO of Flanders Classics, will join the board of Cycling Unlimited alongside current board members Robbie Hunter (ProTouchGlobal), Susanne Gries (Swiss Cycling), Joko Vogel (Vogel Investment), and Hans-Peter Zurbruegg (Infront). Tomas Van den Spiegel: "We are very pleased that we have reached this agreement and are very much looking forward to joining forces. We have already noticed over the past few months that our visions of tomorrow's cycling are very similar, and we are very keen on our future together."
About Cycling Unlimited
Day after day, we are committed to making Swiss cycling in all its facets accessible to as many stakeholders as possible. We organise the biggest cycling events in Switzerland and actively shape the future of cycling in Switzerland. Behind Cycling Unlimited are 5 ambitious stakeholders – Swiss Cycling, Infront, Vogel Investment, ProTouchGlobal and Flanders Classics.
About Flanders Classics
Flanders Classics is a Belgian cycling organizer which mission is to promote cycling in its broadest form by organizing both professional cycling and events for the general public. Among others, Flanders Classics organize the Tour of Flanders, Gent-Wevelgem and Omloop Nieuwsblad, the Brabantse Pijl, Dwars door Vlaanderen and the Scheldeprijs. Flanders Classics are also the UCI cyclo-cross World Cup license holders and organize the Superprestige cyclo-cross competition. Other events include road, gravel, and mountain-bike sportives. Flanders Classics are involved to up to 70 events on a yearly basis.
About Swiss Cycling
Swiss Cycling is the most successful Olympic summer sports federation in the country. In 2021 in Tokyo, Swiss cyclists have made history, winning 17 Olympic medals since the 2000 Games in Sydney. However, the radius of action extends far beyond top-level sport: the association, founded in 1883 and based in Grenchen, represents the interests of all cyclists. It acts as a hub and competence centre for cycling in Switzerland and is involved in the areas of children's and youth sport, promotion of young talent and competitive sport, amateur sport, training, promotion of women as well as politics and mobility.
About Vogel Investment
Vogel Investment AG is an owner-managed Swiss boutique investment company based in Zollikon. Vogel Investment AG sees itself as a scout for scalable and sustainable investments and believes in success based on business excellence and passion. We invest in start-ups, predominantly in the digital sector and companies in the sports sector, which have great potential for a successful turnaround.
About ProTouchGlobal
ProTouchGlobal is a multifaceted international sports agency which works around diverse aspects of professional sports and events. It manages professional athletes and their careers, consults to international and national sports institutions, operationally as well as in finance matters, and build global sporting events from the ground up. ProTouchGlobal has the ability and experience to offer a complete and professional service under one roof for everyone's needs in the world of sports.